Help with Health Costs (HC11 Form)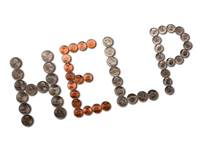 People with diabetes that are treated with medication qualify for free prescriptions
Having diabetes can make us more susceptible to certain health issues and so people with diabetes qualify for free sight tests and, if your diabetes is treated with medication, no prescription charges.
For help towards different health costs, you will need to apply via one or more of the following forms available from the NHS website or your doctor:
FP92A form – to apply for exemption from prescription charges
HC11 form – apply for help with health costs
HC12 form – apply for help with health costs as well as optical vouchers
HC1 form – this form must be filled in before you can be given an HC2 or an HC3 form
HC2 form – to apply for full help with health costs
HC3 form – to apply for partial help with health costs
Your doctor should be able to advise you on which of these forms to fill in.
Prescription costs
People with diabetes that are treated with medication qualify for free prescriptions. If you take medication for your diabetes, apply for a Medical Exemption (MedEx) Certificate which will make you exempt from paying prescription charges.
If you are not on diabetic medication, you may still be eligible for free prescriptions if you:
Are under 16 years old
Are 60 or over
Are pregnant or have given birth within the last 12 months
Hold a war pensioner exemption certificate
Hold a valid prescription prepayment certificate
Are named on a valid HC2 certificate
You may also be eligible for free prescriptions if you or your partner receive any of the following benefits:
Income support
Income-based jobseeker's allowance
Pension Credit Guarantee Credit
Tax credits – if certain conditions are met
Read more about free prescriptions for people with diabetes.
Free NHS sight tests
Diabetes is known to affect the eyes and so all people diagnosed with diabetes are eligible for free sight tests on the NHS.
You may need to bring proof that you are eligible for a free eye test. Proof you have diabetes can include a repeat prescription card or an out-patient appointment card.
Optical vouchers
Optical vouchers help towards costs for glasses and contact lenses. People with diabetes do not automatically qualify for optical vouchers but you may be eligible if you:
Are under 16 years old
Are 16, 17 or 18 and are in full time education
Require complex lenses
Are named on a valid HC2 certificate
Or if you are included amongst the following entitlements:
Income support
Income-based jobseeker's allowance
Income-related Employment and Support
Allowance
Pension Credit Guarantee Credit
Tax credits – if certain conditions are met
NHS dental care
Whilst diabetes is recognised as increasing the risk of dental health issues, people with diabetes don't automatically qualify for help towards dental treatment. However, there are other factors which could allow you to receive help towards dental treatment on the NHS, which include:
If you are under 18
If you are 18 and in full time education
If you are pregnant or have had a baby within the last 12 months
Are named on a valid HC2 certificate
Are named on a valid HC3 certificate
You may also qualify for help towards dental costs if you are included amongst any of the following:
Income support
Income-based jobseeker's allowance
Pension Credit Guarantee Credit
Tax credits – if certain conditions are met