Diabetes Medication - Guides and Information
Diabetes medication information
Diabetes medications are a common form of treatment for people with diabetes.
There are many different types of diabetes medicines, or anti-diabetic drugs, and this includes insulin, which has its own area within the site.
Whilst each drug is unique in the way it works to help patients with diabetes keep their condition under control, some act similarly to one other and are grouped in the same class of drugs.
The way in which they are administered can also differ, with some medicines taken orally and others injected directly into the blood.
Are diabetes drugs suitable for all diabetics?
Most diabetes drugs are designed for people with type 2 diabetes who are unable to control their blood sugar levels through strict diet and exercise alone. But some, such as metformin, are sometimes taken alongside insulin treatment for people with type 1 diabetes.
Medication guides
Explore the 18 most common medications for diabetes:
Alpha Glucosidase Inhibitors
Slows down carb digestion.
Amylin Analogues
Assists insulin in controlling post-meal glucose levels.
Biguanides
Prevents the production of glucose in the liver.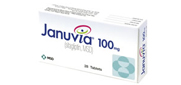 DPP-4 Inhibitors
Prevents incretin hormones from being destroyed.
Incretin Mimetics
Mimicks the actions of the body's incretin hormones.
Prandial Glucose Regulators
Stimulates pancreatic beta cells to produce insulin.
SGLT2 Inhibitors
Acts on the kidneys to lower blood glucose levels.
Sulphonylureas
Stimulates the production of insulin by the pancreas.
Thiazolidinediones
Reduces the body's resistance to insulin.
Can more than one drug be taken at the same time?
Depending on individual circumstances, a GP may prescribe more than one anti-diabetic drug to help treat a patient's diabetes.
Watch the video below for more information on the types of diabetes medication available.
Transcript
For much of the 20th century, insulin was the only diabetes medication. Within the last few decades, the number of diabetes medications available has risen substantially. The following are just a few examples of commonly prescribed diabetes medications:
Insulin
Metformin
Actos
Januvia
Byetta
Victoza
For the majority of people with type 1 diabetes, insulin is the only diabetes medication they will need to take. For people with type 2 diabetes there is a significant range of medications available. Not all people with type 2 diabetes need to take medication however.
People with type 1 diabetes will need to take regular injections of insulin, or have insulin delivered through an insulin pump. Depending on their individual circumstances, people with type 2 diabetes may not need to take medication or they may need to take one or more anti-diabetic drugs.
Each diabetes medication will have some side effects. Insulin and tablets called sulfonylureas can cause blood sugar levels to drop too low. Your doctor should ensure you are aware of how to deal with low blood sugar levels.
Tablets may commonly include side effects such as nausea or abdominal discomfort. These side effects often subside after a few weeks but consult your doctor if they are persistent. Check the patient information leaflet that comes with your medication for a complete list or possible side effects.
You should report any side effects that are not listed in the patient information leaflet to your doctor. In the case of type 1 diabetes this is likely unless research finds an alternative treatment. It is not so uncommon for people with type 2 diabetes to come off medication. This is particularly a possibility for people who have successfully lost a lot of weight.
What are the side effects of anti-diabetic medicines?
As with any type of medication, blood glucose-lowering drugs can have a number of side effects. These potentially harmful effects are listed in the patient information leaflet that accompanies the medication, so make sure you check this before starting your drug treatment.
You may not experience any of the adverse effects listed, but if you do, consult your doctor and/or diabetes care team as they may be able to suggest another suitable medication for your condition. They will also be help with any questions or concerns you have regarding your medicine.
Important information
Make sure you're prescribed diabetes medication is safe to take with your other medicines.
Before starting your course, read the manufacturer's printed information leaflet from inside the pack.
Stick to the drug dosage prescribed by your doctor. If you think you've taken an overdose of this medicine, get yourself to A&E department of your local hospital as quick as you can, and remember to take the container with you.
Never give your medication to other people, even if their condition appears to be the same as yours.
Take any out-of-date or unwanted medicines to your local pharmacy for disposal.
*Disclaimer: This article on diabetes medication is for information only.