Living with Diabetes
Diabetes can't stop us having a healthy, happy life!
Living with diabetes can be challenging, but you can still lead a near normal life. Diet and lifestyle are key components in living healthily with diabetes.
Living with diabetes includes a plethora of information pages about the kind of things that you might need to know whilst living with diabetes.
Living your life with diabetes
Be it dealing with blood glucose meter problems, the contraceptive pill, how smoking affects diabetes or even how diabetes could affect your job - Living with Diabetes contains help and guides to steer you through.
Will I be able to lead a 'normal' life?
There is nothing stopping you leading a normal life. However, it is paramount that you take good control of your diabetes to ensure you can lead a healthy, long life.
Diabetes can affect all areas of your life. You may wish to explore how diabetes can affect:
If you have any questions, don't forget you can ask the community over in the Diabetes Forum.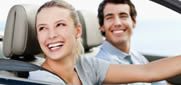 Driving with diabetes
You may need to tell the DVLA you have diabetes.
More guides
Loss of sex drive
Diabetes can cause loss of sex drive in men and women.
More guides

Like on Facebook
Explore Living with Diabetes