The Diabetes Charities area gives visitors the chance to learn more about individual diabetes charities and what they do. In addition, users can donate to the diabetes charities listed if a donate button is featured.
There are a variety of diabetes charities, both in the UK and worldwide; and it should be noted that the charities listed below are only a small selection. If we have omitted any charities, please contact us and we'll be more than happy to include them in the Diabetes Charity directory.
Every 3 minutes, someones life is changed forever.
There has never been a more urgent need for funding. Donate to diabetes charities below.
The ADA (American Diabetes Association) is the leading non-profit health organisation in American, dedicated to providing research, information and advocacy to diabetics.
Founded: 1917
Head Office: Chicago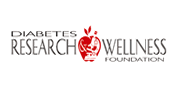 Diabetes Research & Wellness Foundation
The Diabetes Research & Wellness Foundation aim to raise awareness and provision of information and advice by means of printed literature, newsletters, educational programmes and grant-making for research into the causes, treatments and cures for diabetes.
Founded: 1998
Head Office: Hampshire
Diabetes UK is a UK diabetes charity. Diabetes UK works to help people suffering from diabetes, as well as providing funding for research, raising awareness and campaigning.
Founded: 1934
Head Office: London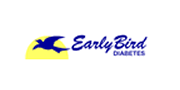 EarlyBird Diabetes Trust
Earlybird Diabetes Trust is a medical research project looking at reasons for the early onset of Type 2 Diabetes and childhood obesity.
Founded: –
Head Office: Plymouth
INPUT is a UK based charitable organisation which aims to support patients in accessing insulin pump therapy.
Founded: 1998
Head Office: London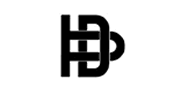 The Insulin Dependent Diabetes Trust (IDDT) is a UK charity that aims to listen to the needs of diabetic people and their carers, and provide support.
Founded: 1994
Head Office: Northampton
JDRF is the world's leading charitable funder of type 1 diabetes research; funding research to cure, treat and prevent type 1 diabetes.
Founded: 1970
Head Office: London
Seek Diabetes Awareness
Seek Diabetes Awareness promotes diabetes awareness in ethnic communities.
Founded: 2009
Head Office: Derby
Suffolk Diabetes Foundation
The Suffolk Diabetes Foundation promotes the protection of the health of people with diabetes in Suffolk.
Founded: 2006
Head Office: Bury St. Edmunds
T1International
T1International is a diabetes advocacy charity that strives to raise awareness to make life better for people worldwide with type 1 diabetes.
Founded: 2013
Head Office: London
Welsh Teen Diabetes Junior Peer Support
The Welsh Teen Diabetes Junior Peer Support are a group of young people with Type 1 and Type 2 diabetes mellitus who attend local high schools and aim to educate and highlight the needs of young people with diabetes.
Founded: –
Head Office: Merthyr Tydfil
Note before gifting
Before giving to charity, if you have any doubts, visit CharityCommission.gov.uk to check current status including financial overview and relevant contact information
Add a charity
If you are from a diabetes or health-related charity and would like to update your charity profile or add your charity to the Diabetes Charities section; please contact us