Dietary Supplements and Diabetes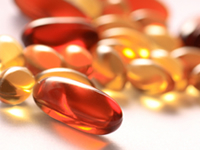 Dietary supplements can be used to help get the right balance of nutrients in our diets
Dietary supplements are products that can help us get the right balance of important nutrients in our daily diets.
As the name suggests, they are designed to supplement a diet to ensure you get an adequate intake of substances needed to maintain good health and keep the body functioning as normal.
However, they should not be used as a replacement for the variety of healthy foods that are also a rich, natural source of essential nutrients.
Certain supplements such as Vitamin D offer a number of health benefits, and there is growing evidence to suggest that some could be beneficial for people with diabetes.
What are dietary supplements?
A dietary supplement, also known as a food supplement or nutritional supplement, is a preparation intended to provide nutrients such as:
Vitamins
Minerals and less familiar substances including herbs and amino acids.
These nutrients may be missing or may not be consumed in sufficient quantities in a person's diet.
They are available in various forms, including tablet, capsule, powder and liquid form.
Supplements and diabetes
Various studies have shown that certain vitamins, minerals, herbs and spices can assist in managing diabetes, and in some cases treat or prevent diabetes-related complications such as neuropathy (nerve damage).
Some have also been shown to reduce the risk of developing type 2 diabetes.
The major dietary supplements that are thought to complement the treatment of diabetes include:
Alpha-lipoic acid (ALA)
Chromium
Coenzyme Q10
Vitamin D
Magnesium
Potassium
Zinc
There is also some evidence to suggest that herbs, spices and other plant-based supplements can help diabetic patients.
These include:
For more information on the vitamins that are commonly supplemented for people with diabetes, and the plant-based therapies that can assist in managing diabetes, take a look at our guides on vitamins and minerals and herbal remedies for diabetes.
Are there any precautions I should take before using supplements?
Many dietary supplements contain active ingredients that can make them unsafe and harmful in some situations. Not all supplements have proven health benefits and even 'natural' supplements can be risky, particularly if you have an existing medical condition such as diabetes.
So before using any supplement you must first check with your GP to ensure it is safe to take alongside any prescribed medication you're on.
You should also:
Read trustworthy information about supplements
Be wary of supplements which sound too good to be true – e.g. those which claim they can "treat or cure diseases"
Avoid substituting prescription medicines for supplements
Avoid taking a bigger dose than the label recommends
Stop taking a supplement if you experience side effects
Supplements and hypoglycemia
If you have diabetes and are taking medication for your condition, some supplements that are known to help lower blood sugar levels, such as fenugreek, may not be suitable for you as they can increase the risk of hypoglycemia (low blood sugar) if taken alongside certain diabetes drugs (e.g. oral hypoglycemics).
Your diabetes healthcare team will be able to advise you on the safety/risks of a particular dietary supplement.
Explore Dietary Supplements